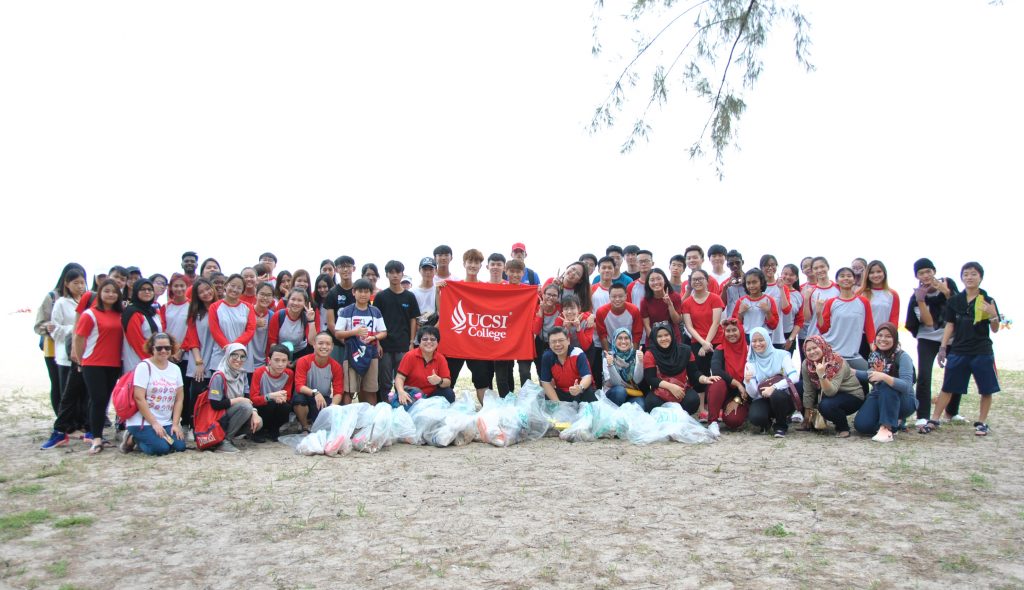 On October 19, UCSI College organised a Beach Clean-Up event at Pantai Saujana, Port Dickson from 7am until 3pm. The event saw the participation of 70 students and 10 staff members from UCSI College and UCSI International School (UIS).
The objectives of the event were to create a clean and safe environment along the beach in Pantai Saujana, Port Dickson; to increase civic awareness among UCSI students and other participants; to cultivate the concept of carrying capacity (relating to biological species) as an environmental concern; and to record items of trash collected for coastal conservation initiatives.
During the event, volunteers were briefed on the important dos and don'ts at the beach to make sure the programme met the objectives. Some of the dos were to collect non-biodegradable items such as plastic, glass, metal or polystyrene; collect small items such as sweet wrappers'; and deposit collected trash into the allocated place.
The don'ts include not collecting biodegradable items such as driftwood, coconuts, seeds, seaweed, coral, shells or other vegetation; not burning any trash collected; and not trampling vegetation. The event was in-line with the United Nations Sustainable Development Goals (SDGs, namely Goal 11 (Sustainable Cities and Communities); Goal 13 (Goals Climate Action); Goal 14 (Life Below Water); and Goal 17 (Partnership for the Goals).
The beach clean-up programme served to increase awareness among the volunteers on how polluted beaches affect the economy, harm the animals that live on or pass by the beach, and degrade the habitat of millions of marine creatures. The programme also made the volunteers realise how plastic has already become part of the food chain.