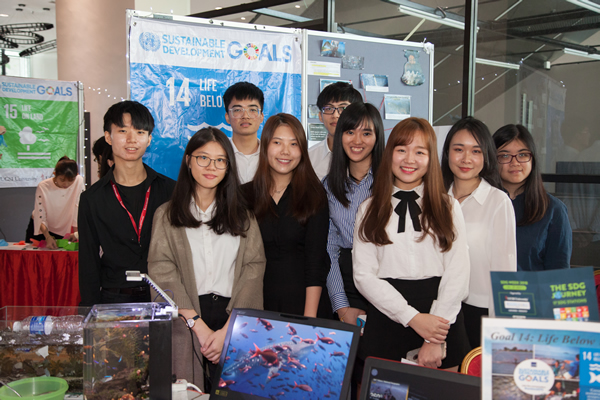 As part of its ongoing efforts to promote awareness of the SDGs, UCSI University students set up 17 booths representing the 17 SDGs where they explained a little on the SDG itself, the targets, current progress and what can be done.
For example, for SDG 5 on gender equality, it was all about empowering women. "By educating people, we are diminishing inequality and creating awareness about the problem through education. Our activity is about putting yourself in someone else's shoes and implementing gender equality rights, said Enas Ahmed, one of the students at the booth.
For students Peter Toh and Lin Sherson, their focus was on SDG 1, no poverty. Their solutions were to enable access for poor people to education and to implement social protection systems. Some of the organisations that they talked about were UNICEF which helps children in Malaysia and HATI a voluntary organisation in support of the under-privileged.