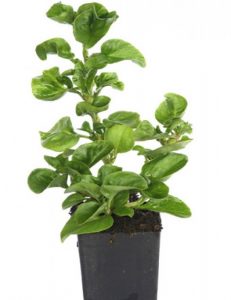 Scientific name:  Alternanthera sissoo
Usage
Food
The leaves are crunchy, slightly more so than the temperate climate spinach, and not slimy. Some cultivars are slightly bitter. They require steaming or boiling when eaten in large quantities because of the presence of oxalates. It is eaten alone or added to other dishes as a spinach substitute. Reportedly, Brazilians usually eat it raw in salads with oil and or vinegar, tomato, and onion, although many literatures have recommended cooking it. Sissoo spinach can be added to quiches, pies, curries, dals, pasta sauce, and lasagne; or added to dishes and stir-fries later in the cooking process as a spinach substitute with an added a nutty flavour.
Brazilian spinach has certain benefits for the body, including:
Improves immunity system
Maintains eye health
Strengthens bones
Helps maintain digestive system
Prevents constipation
Helps in smoothing blood circulation
Prevents anaemia
Prevents premature aging
Overcomes gum problems
Binds calcium
A good source of vitamin K
Can fight against Cancer
(Toensmeiter, 2007)
Country of Origin
The plant is believed to have originated from ancient Persia (Iran today), and found itself entering China by way of Nepal. Even today, China is the largest grower of spinach in the world, accounting for over 90% of the world's spinach haul (LAZAROO, 2017).
Time to harvest
Most varieties mature in 37 to 45 days and can be harvested as soon as it is a rosette with five or six leaves. (Grant, 2019)